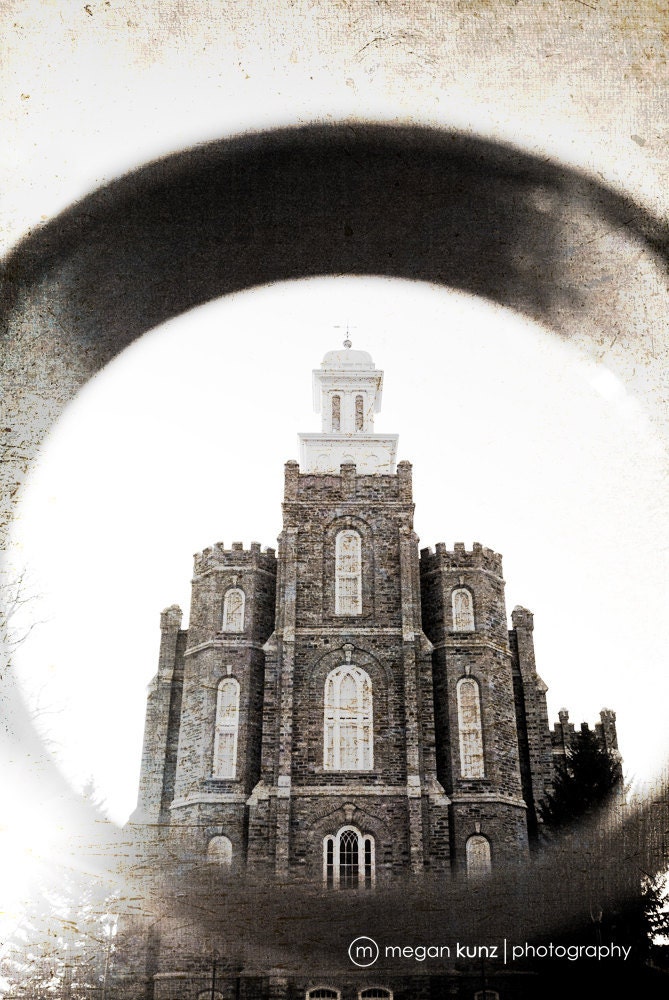 Eternal Round, Textured Logan Temple Portrait, by lighttotheworld on Etsy
Recently the Etsy team page discussions have centered around balance in life and time management. There is no easy answer to the question, "How do I achieve balance in life?" It does help to start with a good spiritual foundation when approaching the solution to this - and other - life questions. For more wisdom I turned to remarks from Dieter F. Uchtdorf, Second Counselor of the First Presidency, in his talk titled, "Of Things That Matter Most" given in the October 2010 General Conference.


"If life and its rushed pace and many stresses have made it difficult for you to feel like rejoicing, then perhaps now is a good time to refocus on what matters most.
My dear brothers and sisters, we would do well to slow down a little, proceed at the optimum speed for our circumstances, focus on the significant, lift up our eyes, and truly see the things that matter most. Let us be mindful of the foundational precepts our Heavenly Father has given to His children that will establish the basis of a rich and fruitful mortal life with promises of eternal happiness. They will teach us to do "all these things … in wisdom and order; for it is not requisite that [we] should run faster than [we have] strength. [But] it is expedient that [we] should be diligent, [and] thereby … win the prize."
Brothers and sisters, diligently doing the things that matter most will lead us to the Savior of the world. That is why "we talk of Christ, we rejoice in Christ, we preach of Christ, we prophesy of Christ, … that [we] may know to what source [we] may look for a remission of [our] sins." In the complexity, confusion, and rush of modern living, this is the 'more excellent way'."
I encourage you to read the entire message, found
here
.
Perhaps it is important for you to honestly evaluate your spiritual foundation before you create a schedule. Decide what your priorities are before you create a schedule so it may reflect those priorities. And don't forget to periodically re-evaluate your priorities and schedule, especially in the beginning of implementing any structure or changes! It is my hope that your spiritual foundation will allow you all to find the "balance" you seek.
Best Wishes,
Rachelle